JDBC Activity¶
JDBC > JDBC Activity this following page will give you the ability to view and administer running JDBC transactions on your server.
For each JDBC transaction shown you will see the time at which it began, the IP address of the client which created it, the JDBC Statement which was actually executed and the amount of time it has been running.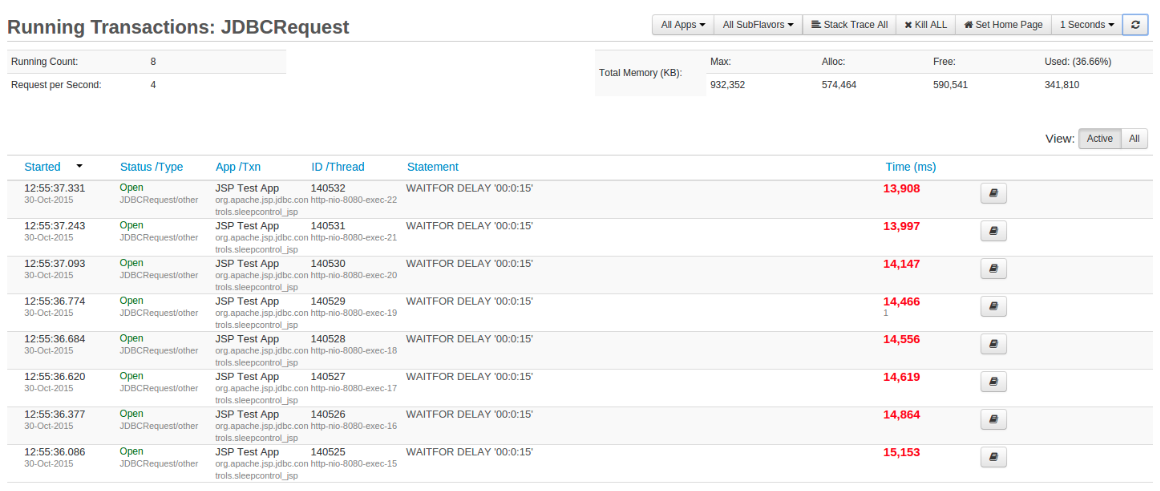 Note
The JDBC Activity is the same as Transaction->Activity but filtered to only show transactions of JDBC type.