Billing¶
FusionReactor Cloud offers a hybrid billing model suitable for a variety of infrastructures. Usage is calculated based on the total number of hours that the FusionReactor agent is connected to the Cloud during a month and is calculated per minute and per unique host to keep things fair.
Several plans are available with different features and data retention periods to allow flexibility when choosing a solution.
Customers can choose to pay either monthly or annually at a discounted rate.
Reservations¶
Customers can take advantage of reservations in order to reduce the cost of monitoring their infrastructure. Reserved hours are billed at a discounted level compared to regular on-demand usage.
Reserved hours are great for customers with a dynamically scaled environment but who can predict a base amount of hours they will accumulate in a month.
Reservations are based on blocks of 750 hours, the average amount of hours within a month. Hours collected over the reserved number will be charged at the on-demand rate.
Single reservation and single host¶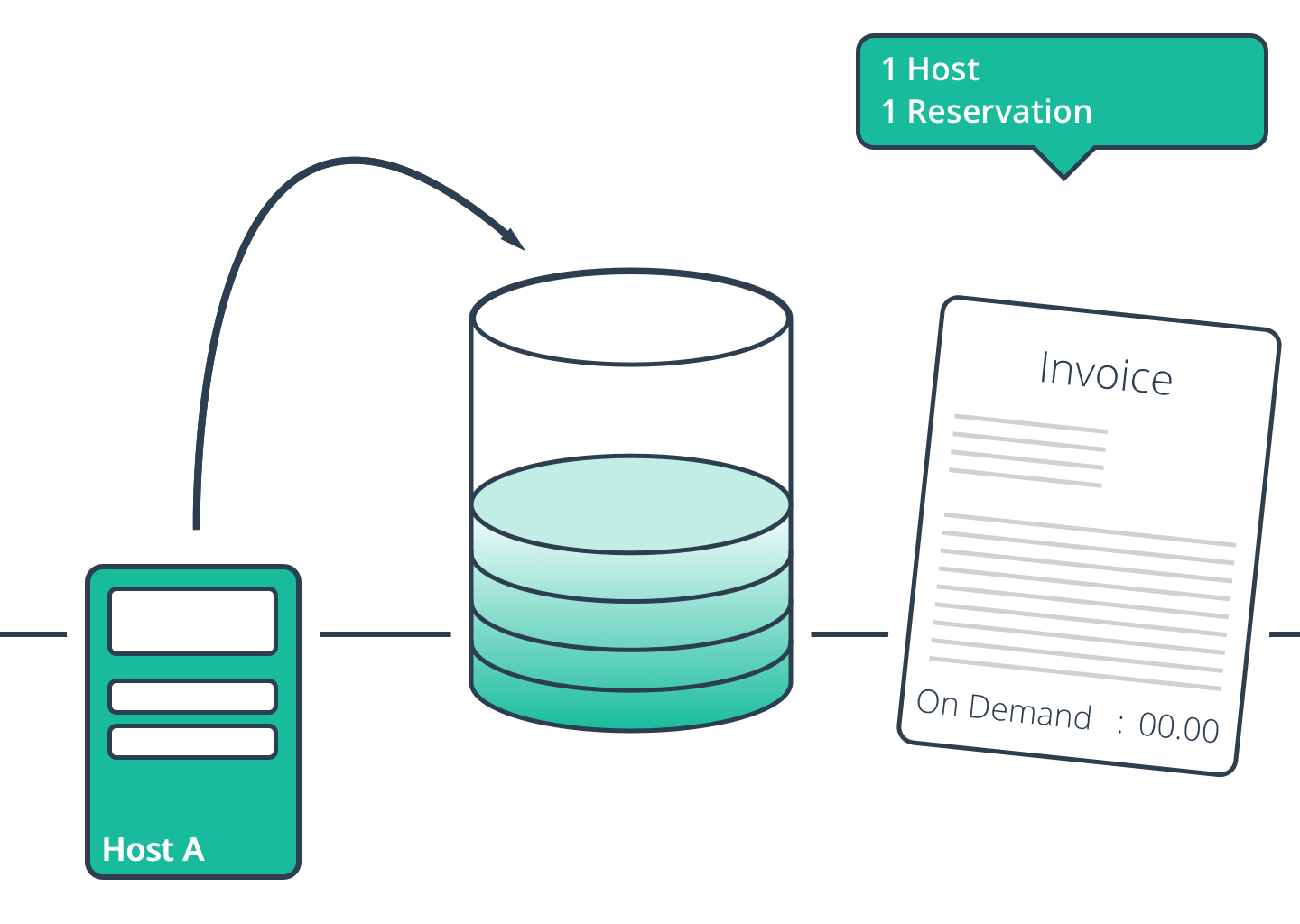 One reservation allows a single host to be connected for an entire month without extra charges.
Single reservation and multiple hosts¶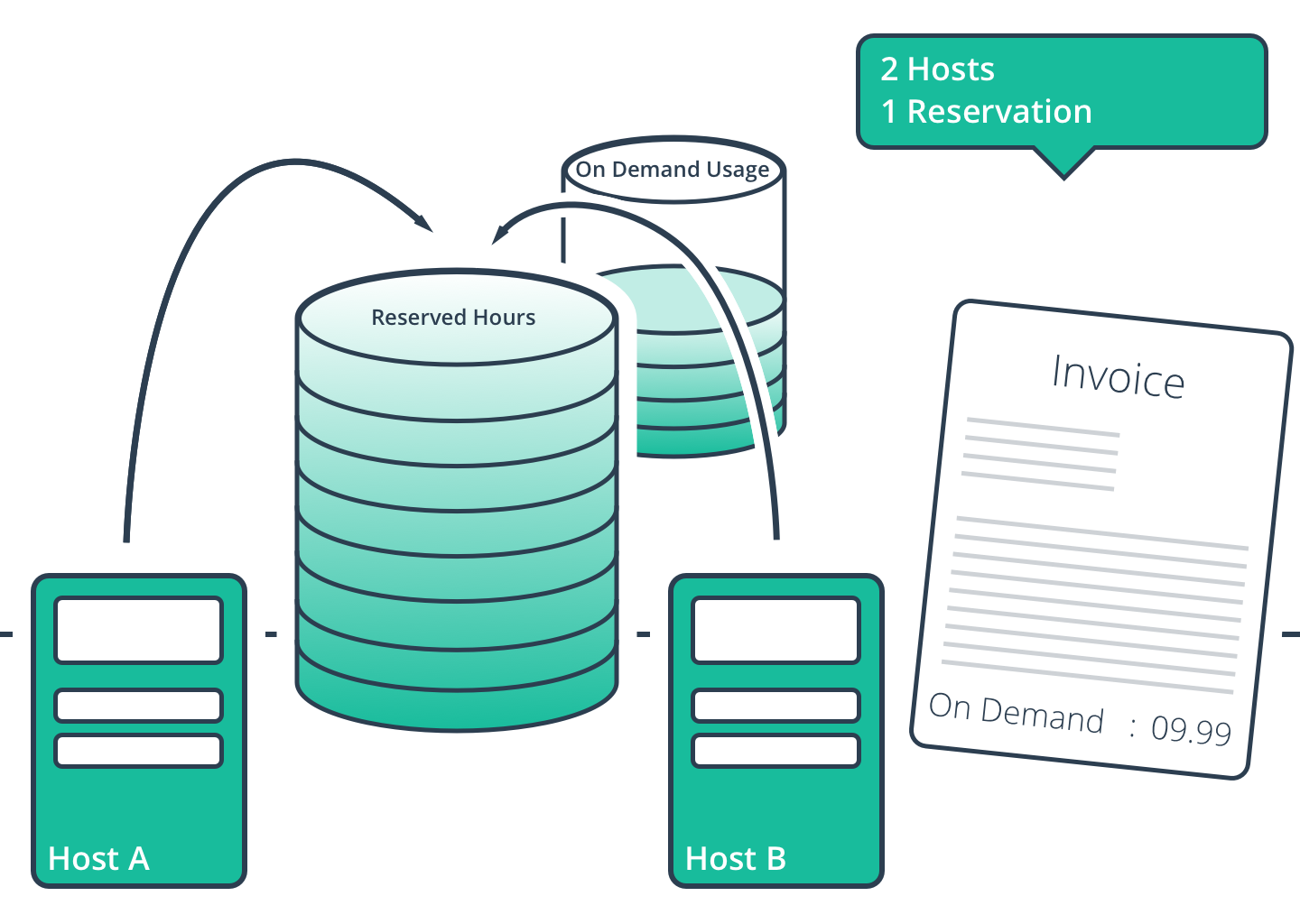 With multiple hosts and a single reservation, consumed minutes are tracked as normal, however once the reserved hours have been exceeded consumed minutes are charged at the normal on-demand rate.
On-Demand only¶
It is possible to sign up for an on-demand only subscription. This subscription has no upfront cost and is simply billed per minute that our agent is connected to FusionReactor Cloud.