Upgrade
Upgrading the Full Installer¶
Upgrading the full installer of FusionReactor requires you to download a newer version of the Full Installer and run the new installer on the server that currently has FusionReactor installed on.
Note
It is important to remember that upgrading the FRAM Service does not upgrade the instances of FusionReactor on your Application Server. This is done to prevent FusionReactor restarting your applications when an upgrade is performed. You must go to the Instance Manager and upgrade each instance individually.
If FusionReactor is not currently installed on the server, you will be guided through the full installation process.
When running the installer, you will first see a welcome screen.
Clicking the Next button will proceed with the installation and open the License Agreement screen.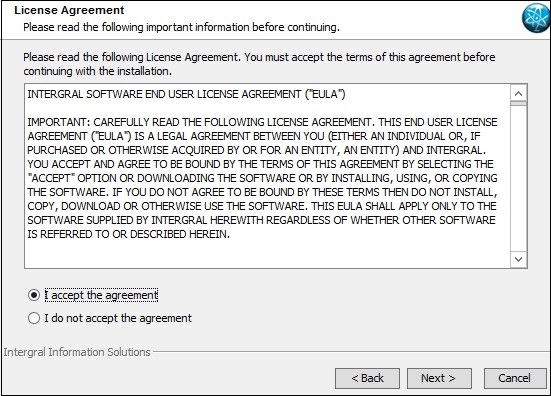 Please carefully review the license agreement before continuing, then choose the 'I accept the agreement' option (if you accept the terms and conditions) and click Next to proceed. Press Cancel if you do not accept the license agreement. This will exit the installer.
Clicking next will show the FusionReactor Update screen
Here you can choose whether to start the FRAM Service after the upgrade is complete and add a Desktop shortcut (Windows only) for FRAM providing it does not already exist.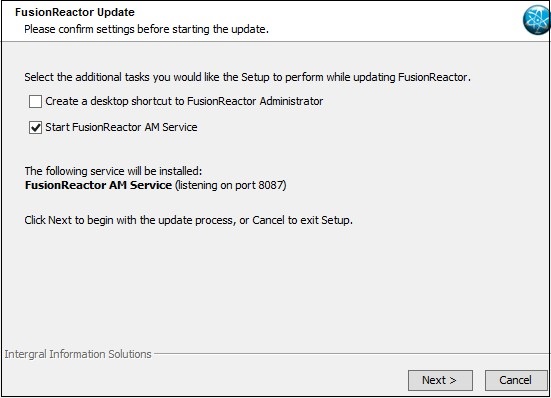 Clicking next will perform the upgrade then show the Installation Completed Screen.