Uninstall
Uninstalling FusionReactor¶
Uninstalling the FRAM service of FusionReactor can be achieved by running the Uninstall command located in your FusionReactor directory.
The Uninstaller must be run as an Administrator / Super user of the server.
Note
In Windows it is also possible to trigger the uninstaller via the Add or Remove programs tool
Uninstalling FusionReactor will completely remove the FusionReactor directory, including all of the generated data such as log files and configurations.
Tip
Ensure you back up any files you want to keep before running the uninstaller.
When you run the installer, the FusionReactor Uninstall screen will display.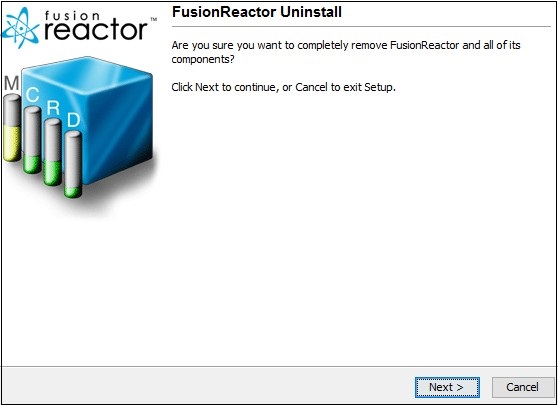 Clicking Next scans the FusionReactor Directory to check if there are currently FusionReactor instances installed within your application servers. If there are existing instances you will see an Instances Detected warning.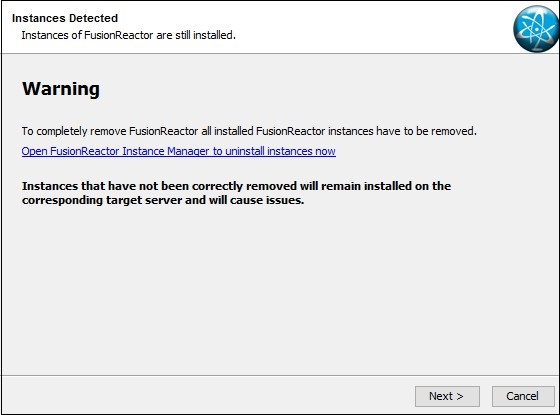 We strongly recommend that you follow the Open FusionReactor Instance Manager to uninstall instances now link and Uninstall your existing FusionReactor instances.
Note
You can ignore this warning and continue uninstalling but you may then no longer start your application servers. This is because arguments in your JVM.config file will now reference FusionReactor files that do not exist.
If you have no instances installed or choose to continue the uninstallation of FusionReactor with the warning, the uninstaller will remove all files in the FusionReactor directory and the FRAM service.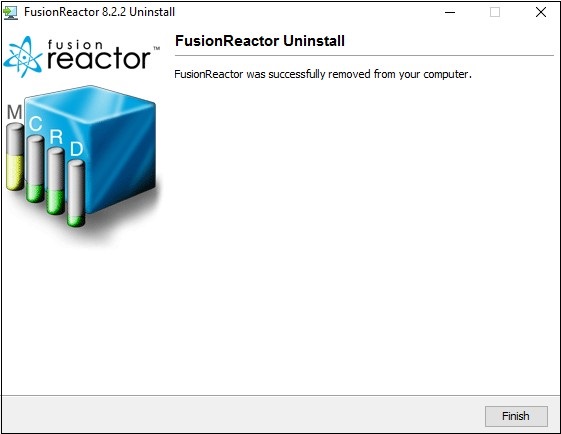 The FusionReactor Uninstall confirmation screen is displayed when this is complete.
---
Need more help?
Contact support in the chat bubble and let us know how we can assist.