Cloud observability¶
Observability is all about giving you complete visibility into the performance health and behavior of your cloud-based applications and infrastructure. With a powerful solution like FusionReactor, you can easily monitor and analyze system logs, metrics and traces to keep your cloud environment running smoothly.
Whether you're troubleshooting performance issues, monitoring micro services behavior, or detecting and responding to security incidents, FusionReactor provides a unified view of your cloud environment to help you identify and resolve problems quickly and efficiently.
With real-time monitoring and deep insights into your cloud infrastructure, FusionReactor makes cloud observability easy and effective.
Benefits¶
The cloud is a game-changer for businesses and individuals looking to increase efficiency and take their operations to the next level. With the cloud you can:
Scale with ease: The cloud makes it easy and fast to scale your resources, like storage and computing power, as your needs change

Save big: Say goodbye to capital expenses and hello to cost savings with our usage based billing plan. FusionReactor offers essential observability at sensible prices and our usage dashboards allow you to stay in control.

Stay secure: Cloud providers invest heavily in ensuring the security of their services, giving you peace of mind that your data is always safe.

Minimize downtime: With the cloud, you get enhanced disaster recovery options that can minimize downtime and data loss in the event of a disaster.

Automate, automate, automate: The cloud provides the ability to automate manual tasks and processes, making your operations more efficient and freeing up your time.
Core features¶
OpsPilot AI¶
OpsPilot AI is FusionReactors advanced observability solution that leverages generative AI to provide powerful insights into the performance of your applications. In short, OpsPilot AI is your own DevOps assistant building a context around your systems to help identify and resolve issues.
Instant Error Analysis & Solutions with FusionReactor OpsPilot AI from FusionReactorAPM on Vimeo.
Dashboards¶
Dashboards allows you to visualize your cloud data with superior, unparalleled depth. You can combine metric, log and trace data in one place, giving you a complete picture of your data.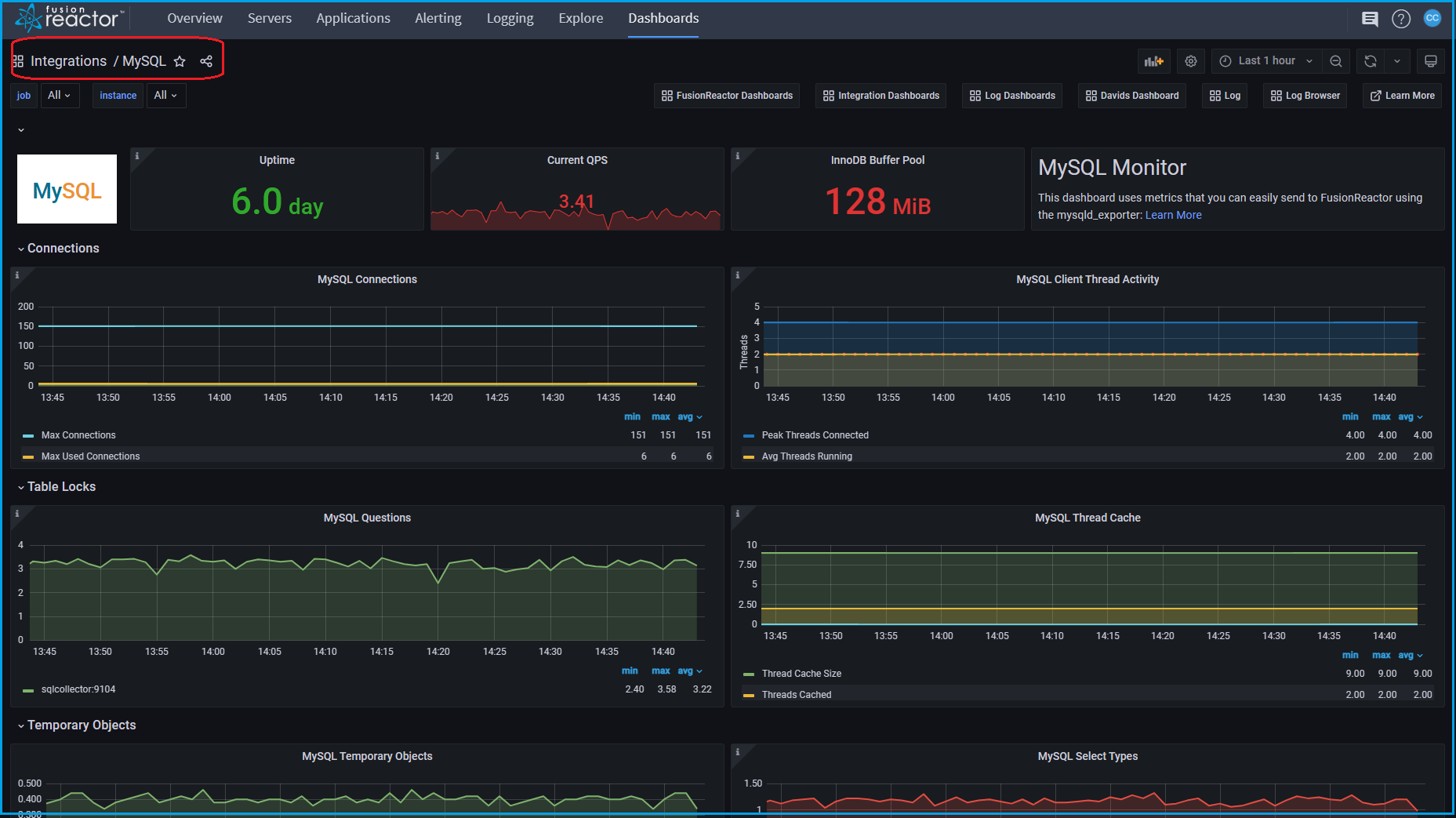 Logging¶
FusionReactor Logging allows you to visualize your ingested log data. Some views are specifically designed to work with FusionReactor agent logs, others are designed to view log data ingested from any logging agent.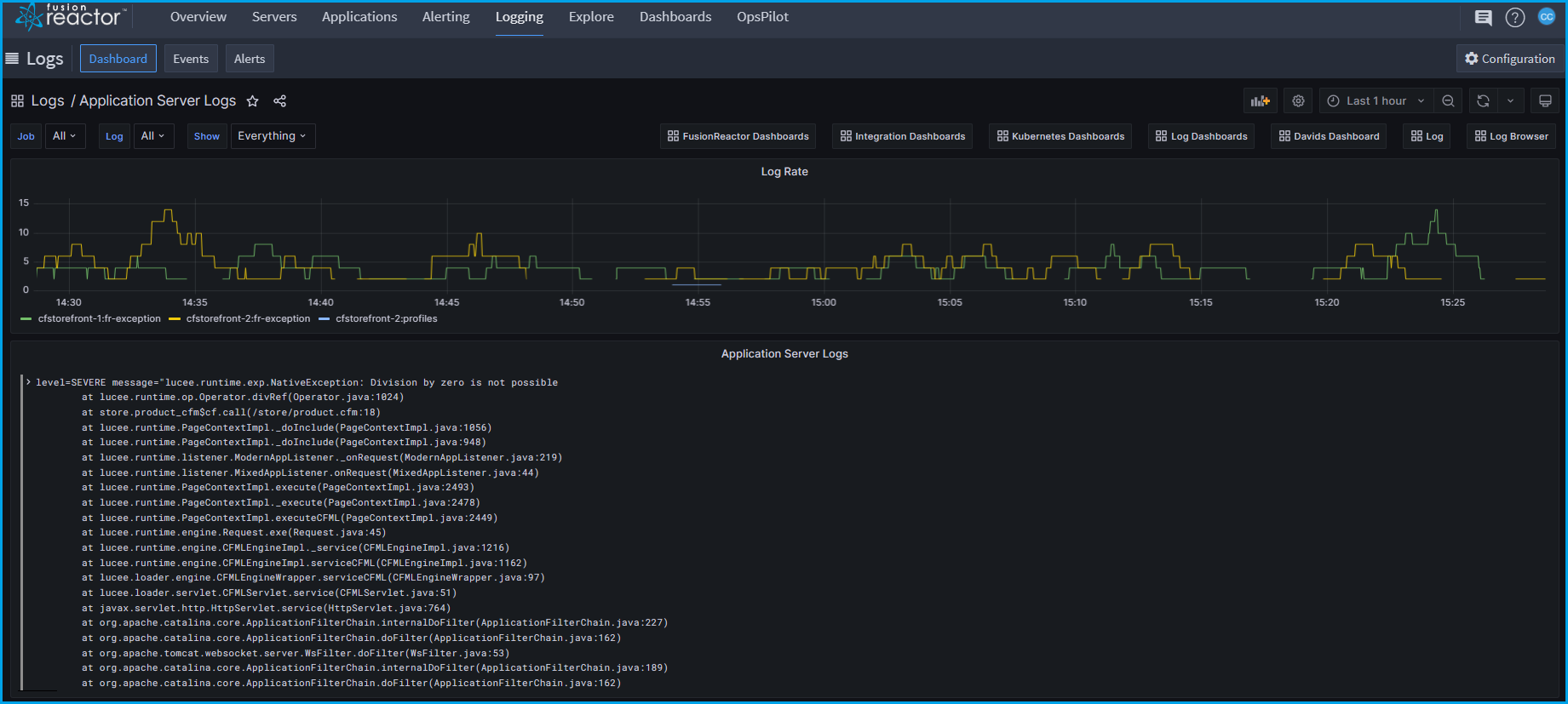 Usage based billing¶
As a complete observability solution, our usage-based billing plan meets your needs in a diverging technical space and we pride ourselves on offering essential observability at sensible prices.
To help keep things simple and transparent, FusionReactor has developed usage dashboards that allow you to visually track your billing data.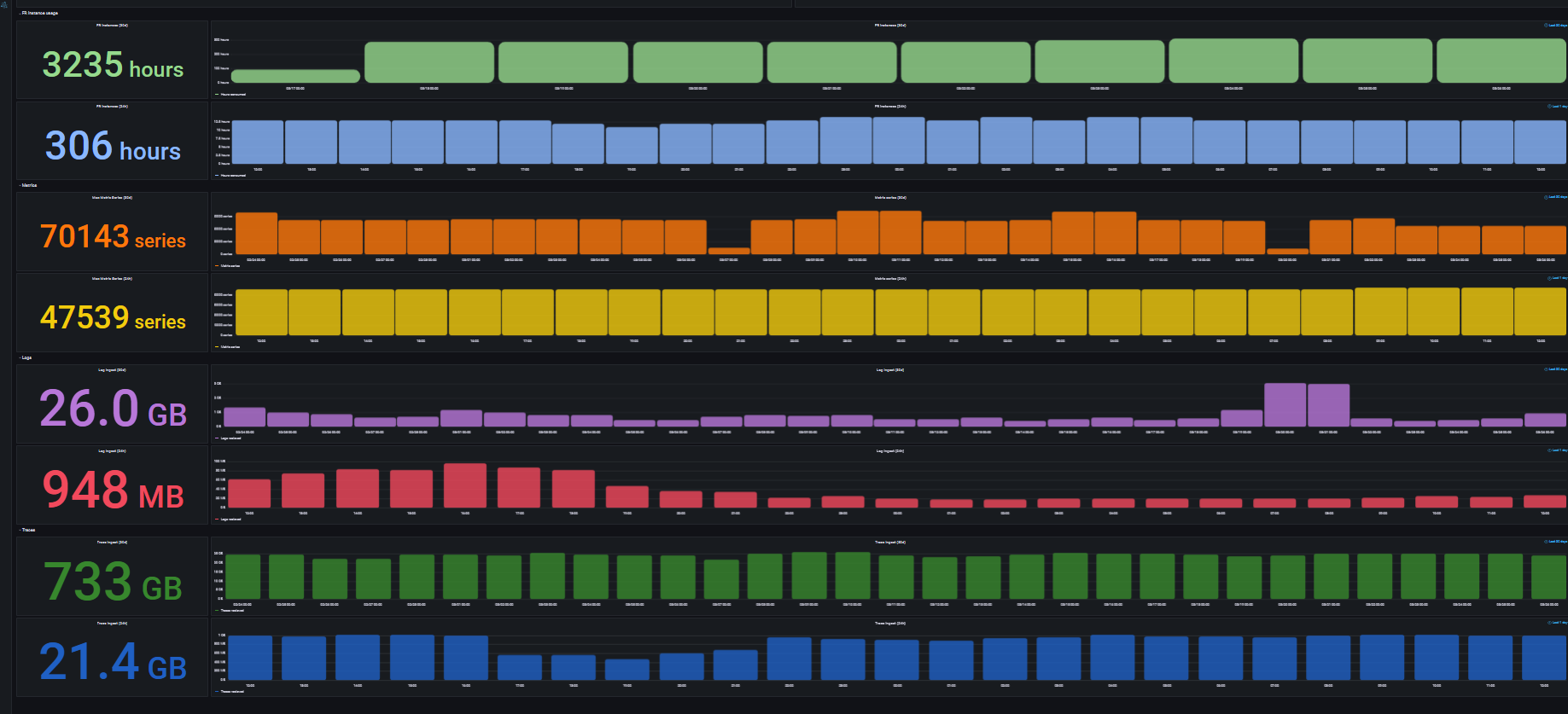 Alerting¶
FusionReactor Cloud Alerting allows you to create automated checks on the values of metric data gathered by a FusionReactor agent, and generate alerts when user-made conditions are met.

Explore¶
Explore allows you to query and analyze all metrics, logs and traces ingested to your cloud account. You can create new data views and filter data in any way you require.
Servers¶
The Server view presents an overview of the servers running a FusionReactor agent inside your infrastructure. From inside this view you can choose an overview of your servers or more detailed information about a subset of them.

Applications¶
The Applications list view on FusionReactor Cloud displays an overview of all your applications on servers running FusionReactor.

Need more help?
Contact support in the chat bubble and let us know how we can assist.